​-Horseback Riding Lessons​​​​
​-Showing and Coaching at Shows​​
-Horse Breaking/Training
+Discipline specific available Training available (Pasture board only available currently for horses in training).​
​​

​​

​

-Individual Lessons...…….......…$35
+This is One on One Coaching on one of my lesson horses.
​- Group Lessons............................$30
+Only When Available- Instructor must Approve
-​​​​​​First Introductory Lesson.........…$45
+This lesson lasts 1.5 to 2 hours. This is a way for me to see how much or how little the rider knows including
brushing, saddling, and
riding.
​-Lessons at your Farm...........$35+
+​Traveling fee on top of normal lesson rate dependent on miles.
-B​ring your horse for a Lesson
+Current Vaccination and Coggins Record Required
-Breaking/Training a Horse
+​Call or email for rate and availability.​
+Specialty training available. Contact for more information.
+Pasture Board only available for horses during training at this time. ​
​
Spurling's Hidden Treasures Riding Academy
Where did we come from?
This establishment was started years ago by Tiffany Spurling under Gallberry Stables in Hope Mills, NC. Ms. Spurling was successful in training both horses and people of all ages to ride and compete. Now living off Highway 41 North near White Lake, NC in Bladen County she has started her own farm that is being built from the ground up alongside her partner, Thomas (Stevie) Tatum.​

​​In a great part she owes her success in the horse industry thanks to PR and Kathy Barker of Gallberry Stables, located in Hope Mills, NC, for the opportunity to train at their facility and develop her skills as a trainer and instructor. Here she was able to train horses with added skills like jumping and barrel racing as well as work with untrained horses and horses with behavioral issues as well as children and adults who shared her love for horses and riding.
​
​Ms. Spurling also trained and exercised horses under Jerry King in Parkton, NC. During her time working for Mr. King she worked numerous young and green broke horses as well as horses sent to the training program with behavioral problems with great success.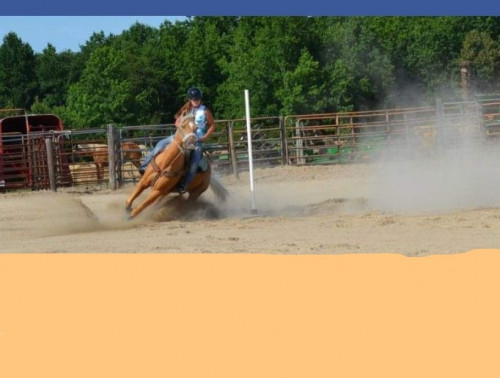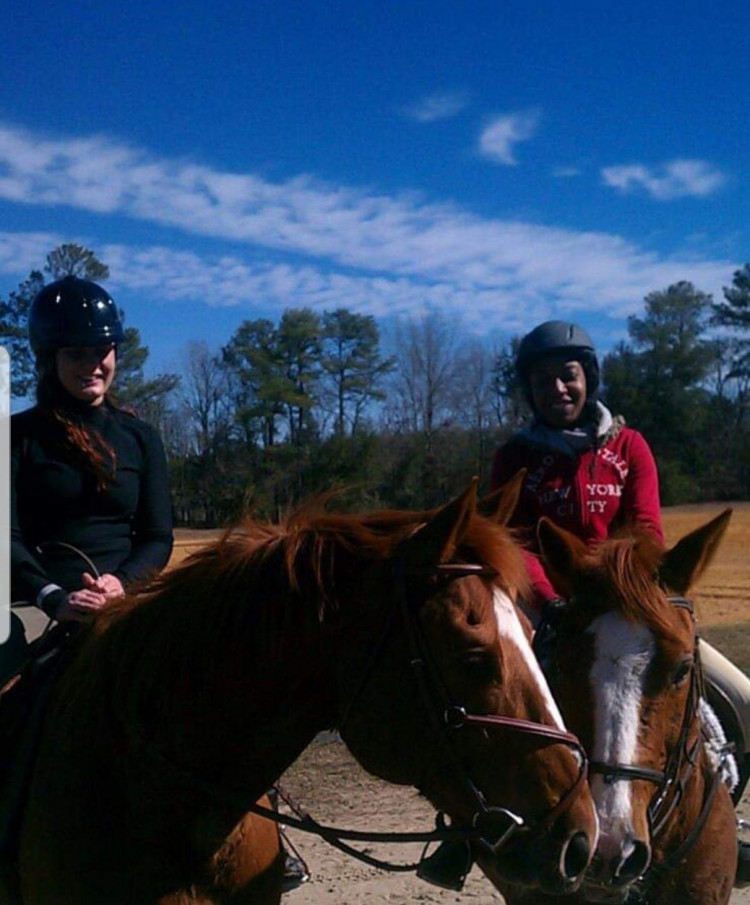 A Well Rounded Horse Does It All!
Covid Guidelines:

If you have had a fever or symptoms of Covid and feel unwell please stay home. Masks will not be mandated on property but it is asked students and guests take precautions as needed. Students and guests who have tested positive for Covid please allow two weeks or disappearance of symptoms before returning to lessons.